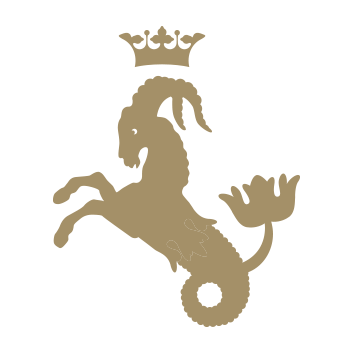 LUNCH
HUNO CHRISTMAS
MARINATED SPICED BALTIC SEA HERRING / 125
Apples and dill
PICKLED FRIED BALTIC SEA HERRING / 125 (*)
Rose hip, onion, and star anise
CRISPY FRIED FLOUNDER / 125 (*)
Curry, mayo, and celeriac
LAMB TERRINE FROM HÅRBØLLE / 125
Green tomato, mustard seeds, and parsley
KLINTHOLM HEREFORD PATÉ / 125 (*)
Liver, heart, Penny Bun, figs and walnut from Møn
GLAZED PORK / 125
Local honey and red cabbage
ARTISAN CHEESE FROM HÅRBØLLE / 125
Flat bread and autumn fruits
´RIS A LA MANDE´
Traditional Danish Christmas dessert
with cream, almond, and cherries
The full Huno Christmas lunch / 475
The classic selection / 295 (*)
Our Christmas lunch is served as sharing dishes from the 16th of November to the 18th of December (Wednesday – Sunday 12-3 pm. Booking is necessary for Wednesday and Thursday lunch).
Any enquiries for company Christmas lunch, please email:
huno@villahuno.com
KLINTHOLM LUNCH
GRILLED CABBAGE SALAD / 125
Pear, horseradish cream and quinoa
GRILLED KLINTHOLM BURGER / 185
Wild plum chutney, mustard, and sheep milk cheese from Hårbølle
TODAY'S CAKE / 50
HOMEMADE FILLED CHOCOLATE / 45
Children: half-sized portions at half price
EVENING
Our evening menu consists of 6 individual courses, that all considers the day's availability of produce from Møn – whether it is from Klintholm Manor's own production, or from the surrounding, local area.
We see it as a benefit, that we can change, add, or compliment the individual dishes, as and when new produce comes into season.
Appetite is subjective. All our dishes are equal in size. For a satisfying meal, we recommend 4 dishes.
For the full experience, consider the complete 6 course menu.
SALMON / 135
Smoke, 'squeezed' cabbage, and artichokes from the garden
Peter Jakob Kühn, Hallgarten Hendelberg, Riesling, Rheingau, BIO / pr. gl. 125
PUMPKIN AND BROWN BUTTER / 135
Sea buckthorn, pistachio, and salted sheep cheese
Yetti and The Kokonut, Fruit Basket, Adeline Hills / pr. gl. 130
HADDOCK / 135
Dried Penny Bun and celeriac
Marcel Deiss Gewurtztraminer, Alsace, BIO / pr. gl. 130
LAMB FROM HÅRBØLLE / 135
Preserved plums, leek, and velouté sauce
Fid0ra Valpolicella Ripasso, Veneto, ØKO / pr. gl. 125
FRIED KLINTHOLM HEREFORD / 135
Potato, green tomato, and horseradish
Château Belles-Cimes, Saint-Emilion, ORGANIC / pr. gl. 130
'RISENGRØD PANCAKE' / 135
Traditional 2. day leftover dessert. Red current,
chocolate, and roasted almond
Cline Cellar, Mouvedre, Sonoma, 1/2 btl., Green String / pr. gl. 120
ARTISAN CHEESE FROM HÅRBØLLE / 135
Something sweet, and something crunchy
Stella de Giorno Bianco, Tenuta Fornace, BIO / pr. gl. 115
MIN. 3 COURSES
4 COURSES / 450
6 COURSES / 650
4 gl. wine 425
6 gl. wine 625
VILLA HUNO SIGNATUREN / 1300,-
Snacks & bubbles
6 course menu & accompanying wine menu
Klintholm water
Coffee & something sweet
Children: half-sized portions at half price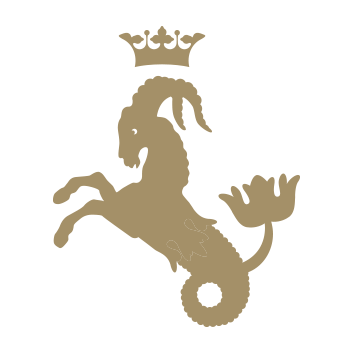 OKTOBER
ONSDAG 18-22
TORSDAG 18-22
FREDAG 11-22
LØRDAG 11-22
SØNDAG 11-16
Efterårsferien:
15.-22. okt. 11-22
Køkkenet har åbent:
Frokost 12-15
Aften 18 – 22
NOVEMBER
ONSDAG 18-22
TORSDAG 18-22
FREDAG 11-22
LØRDAG 11-22
SØNDAG 11-16
Køkkenet har åbent:
Frokost 12-15
Aften 18 – 22
DECEMBER
ONSDAG 18-22
TORSDAG 18-22
FREDAG 11-22
LØRDAG 11-22
SØNDAG 11-16
Køkkenet har åbent:
Frokost 12-15
Aften 18 – 22